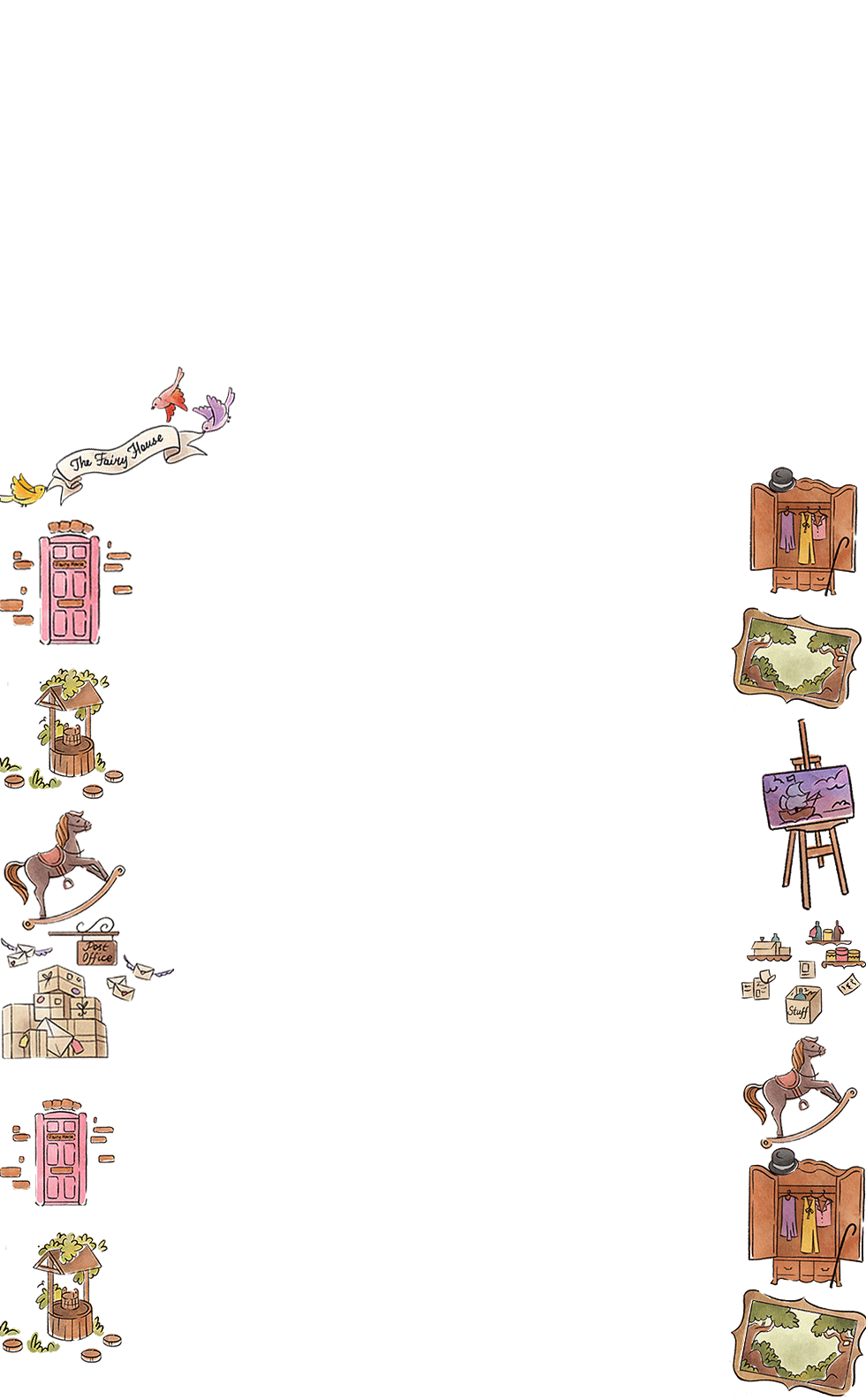 The fairies hand make and put together the special gifts for your party bags!
All party bags are presented inside a Fairy House illustrated kraft paper bag with gift tag and ribbon. A fairy illustrated photo, Fairy House stickers, a Fairy House Book Mark, a Fairy House map and one of the following gift sets:
- Fairy Worry Bracelet inside Birthday gift box
-Fairy Letter Set
- Flower Fairy Gift Set
- Explorer Compass, & wooden treasure chest
-The Fairy In Your House Activity Set
​
You can view each of these options by scrolling through the photos below. The fairies will ask for your choice a couple of weeks ahead of your special day so thatchy can get to work on creating them!
Our party bags are created with love and imagination and we always do our best to use fair trade, ethically sourced or recycled materials, or a gift that can be treasured and reused. With this in mind we don't add 'human things' brought from the outside world :)
Additional items can added from our online shop
​
A beautiful fairy charm bracelet with a poem about bravery. Presented inside a kraft gift box with Fairy House custom design and personalised with the Birthday fairy's name!