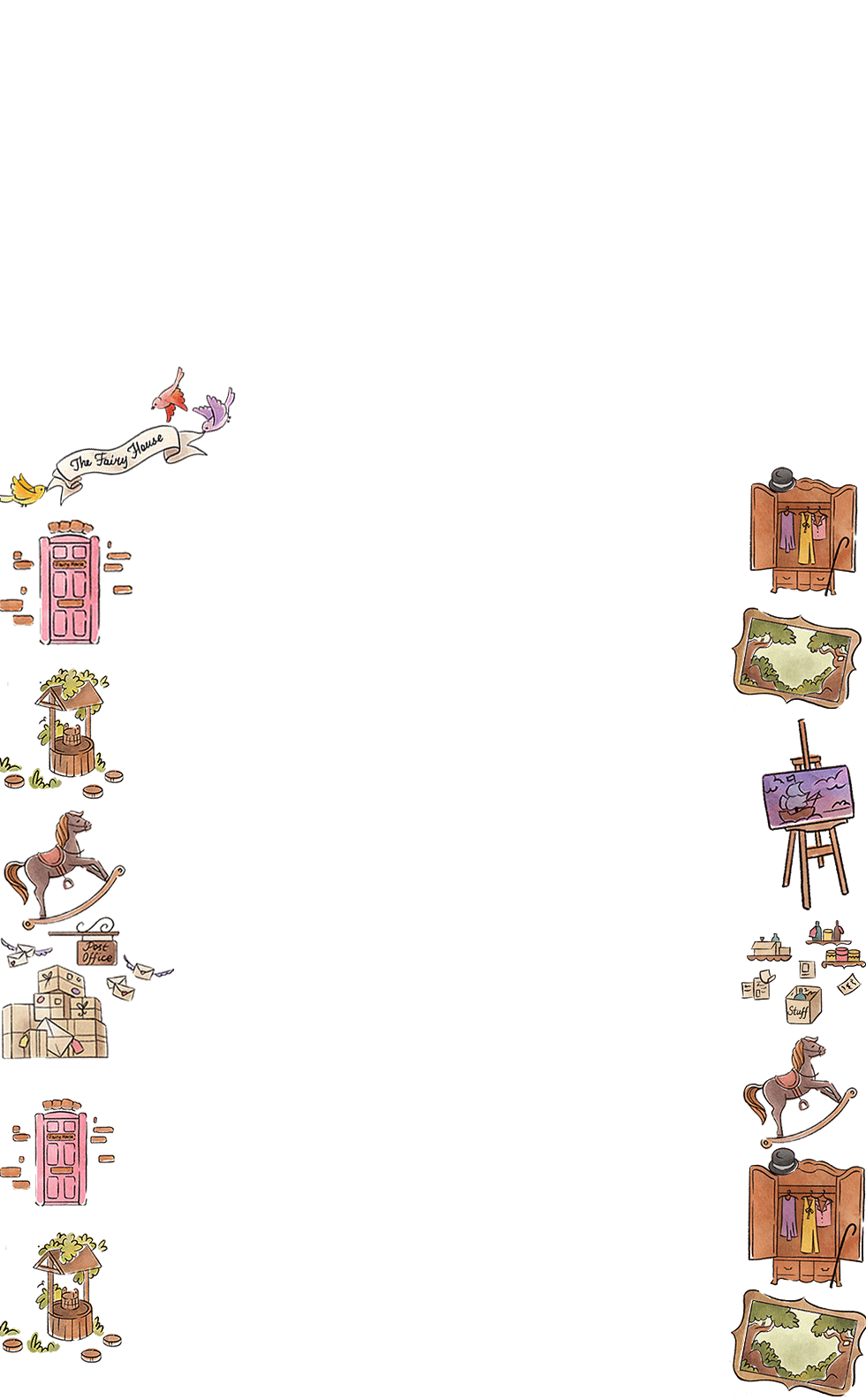 Discover magic this Autumn at The Fairy House as it comes alive with light.
As the leaves turn golden, The Fairy House becomes a cosy hideaway for humans seeking to explore magic and to indulge in comforting spiced fairy lattes and Unicorn Hot Chocolates!
Adorned with colourful lanterns and flickering candle light, the Autumn is a special time at The Fairy House as it celebrates the Lighting of the 'Lost Land' at the Fairytale Friends Forest. A mystical tale the fairies will bring to life as you journey on a special quest to help them.
Lanterns are hung all around the Fairy House, bringing it to life with a warm glow and uplifting fairy spirit.
Human visitors, big and small, will journey around our lantern lit rooms, meeting the curious characters who inhabit it! Discover old spell books, collect hidden treasures for the woodland fairies and create your own colourful Fairy Lantern as you hear the wonderful story behind this magical celebration! Festival inspired music will fill your soul with a warm, happy feeling of this enchanting time of year with your family and the fairies.
​
The Fairy House will call upon you when it's time to visit, with a personalised invitation in the mail for your little humans! Inside they will uncover the treasure map of the Fairytale Friends Forest and receive the first clue of how they can help the fairies at The Fairy House!
Little Autumn fairies will design a Woodland Wand ahead of their visit, inspired by the forest festival. This could be the perfect start to their Fairy House wand collection, or a special additional they'll be sure to love and treasure. The wands will be brought to life by the fairies and awarded at the end of your visit.
**Fairy House wands sets are different at all of our seasonal events so that you can form a collection and treasure all of their magical visits**
Can you help the fairies to guide their friends home with your magic lanterns?
Stay for fairy tea & cake
Enjoy our delicious Autumn drinks menu, with spiced Fairy Lattes, Unicorn Hot Chocolates, Fairy-chino's and calming floral teas. The Fairy Baker is back to deliver his famous Cupcakes & Seasonal iced Cookies!
**Drinks and cakes are priced separately**
​