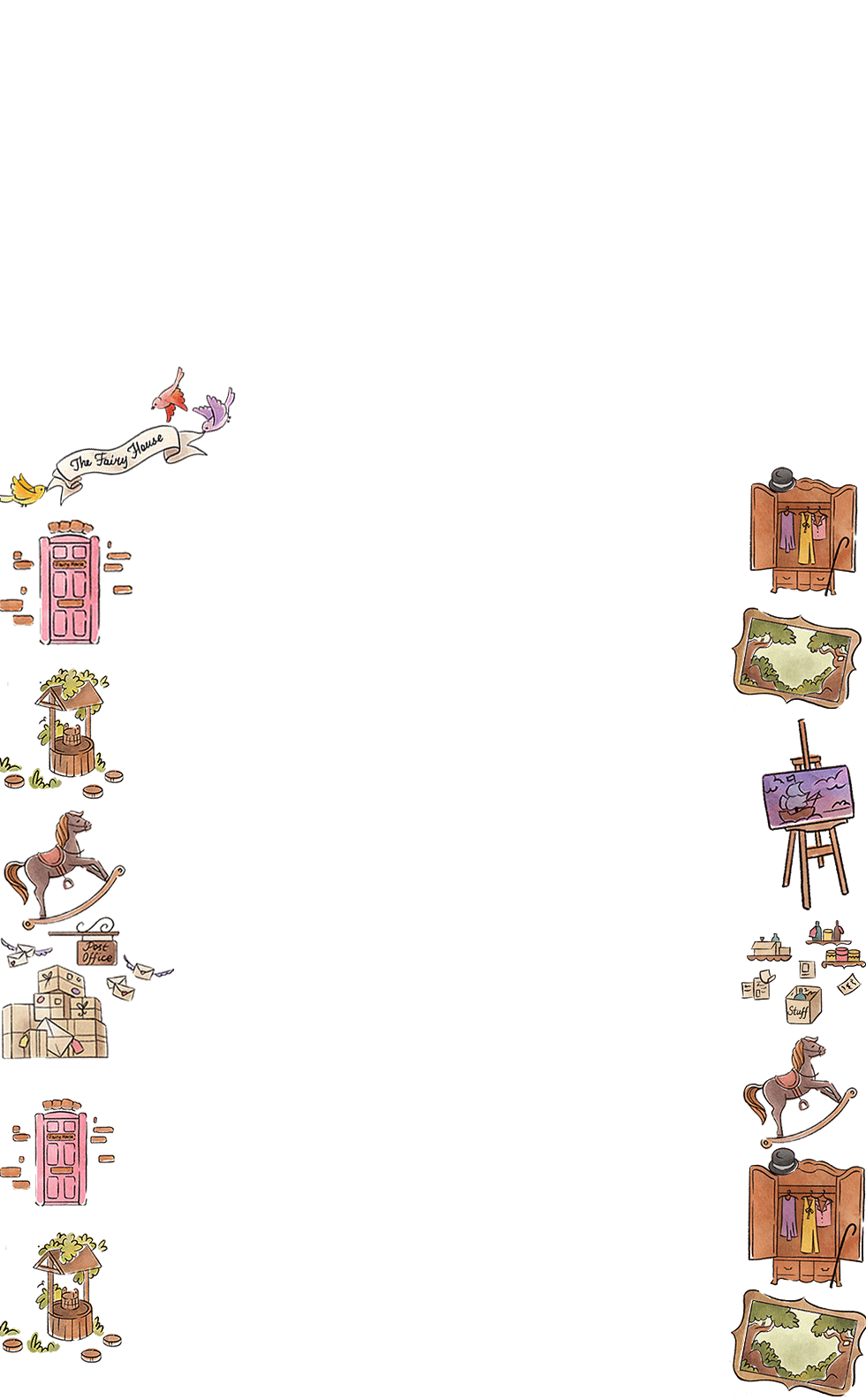 The Fairy House in London is home to all things magical, and you and your family are invited!
Join us for a lesson at Fairy School with our real life fairies and discover a world of enchantment.
Potions bubble, wands twirl and music fills the air as you explore the fairies' home and perfect your fairy skills!
The excitement starts as a personalised acceptance letter arrives in the post, inviting your lucky little human to enrol into Fairy School! A mini prospectus will help them learn about our magical house, choose which school house they would like to be in and what they might seen and do when they arrive!
Then it's time to skip along our fairy garden path, throw a penny in the wishing well and ring the bell at the fair door to meet your fairy teacher! You'll be given your very own uniform; (wings!) to start the fun, then get ready to dance, solve spell book riddles, make magic potions and learn what it takes to be a fairy!
Be sure to bring a camera to capture some lovely memories of their first day at Fairy School!
​
If you make enough magic to pass, little fairies in training will be awarded a handmade Fairy School wand gift set, designed by them in their chosen Fairy House colours!
**Fairy House wands are different at all of our seasonal events so that you can form a collection and treasure all of their magical visits**
Will you graduate Fairy School as an Undercover Fairy?

Stay for fairy tea & cake...
After your hour long Fairy School adventure, we'll reserve a table for you for an extra 30 minutes If you'd like to stay for some sweet treats!
Enjoy our delicious Summer drinks menu, with Iced Fairy-Chocolates, Fairy Shakes, Colour Changing Lemonades and Iced-Fairy Lattes too! The Fairy Baker is back to deliver his famous Cupcakes & Cookies!
**Drinks and cakes are priced separately**
​