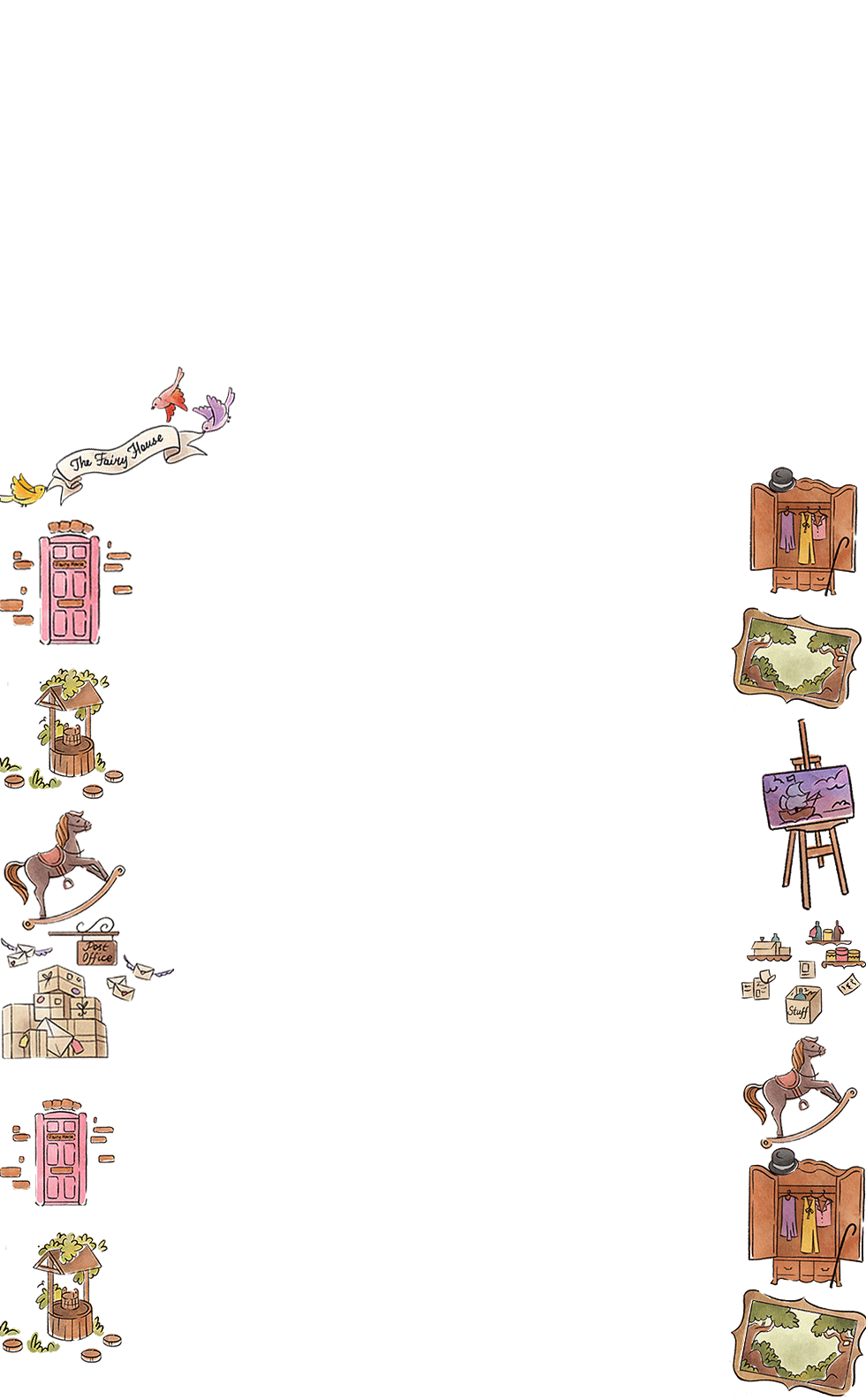 This Christmas we invite you to journey through the Fairy Door into a house where...
Everything is magic!
The excitement starts as a personalised letter arrives in the post to invite your lucky little fairy or elf to meet us!
They'll design their very own Christmas wand for the fairies to make ahead of your visit and will hide under the fairy Christmas tree as a special gift!
New Designs & Colour choices for 2021!
Then it's time to help the fairies prepare for Christmas as you
sing, dance and craft make
your way around the Fairy House!
The Fairy House comes alive with the glow of 100's of little fairies twinkling above your heads, enchanting Christmas music and the beautiful Christmas Fairies who share their heart warming story.
​
Stay for Fairy tea & cake...
After your hour long Christmas adventure, we'll reserve a table for you for an extra 30 minutes If you'd like to stay for some festive treats!
Delicious hot chocolates, Fairy-Chinos, Cupcakes, Cookies and gingerbread are delivered by the Fairy Baker to cosy up with.
**Drinks and cakes are priced separately**